In COMAR Condensatori we always pay the utmost attention so that each Power Factor Correction equipment is not only compliant with what is required by the Customer, but also realized in a workmanlike manner, to guarantee a quality that lasts over time.
To meet the greatest number of specific needs, in the presence of heterogeneous network and installation conditions, we provide a choice of over 320 catalog PFC equipment, between fixed and automatic, thus ensuring the widest choice available on the market.
We are always ready, however, also to create custom-made paintings, like the one that was recently requested by a well-known multinational company, specialized in chemicals.
This is a panel in dimensions 630 x 630 x 2100 mm of the B50 series with 250 kvar power, 415 Vac rated voltage and 50 Hz frequency, able to withstand a Short Circuit Current at the installation point equal to Icw = 50 kA.
The customer's requests have been fulfilled starting from the realization of a stainless steel carpentry, with IP55 degree of external protection: this is a requirement common to all the Customers of the Food, Chemical, Port, and Waste Processing sectors.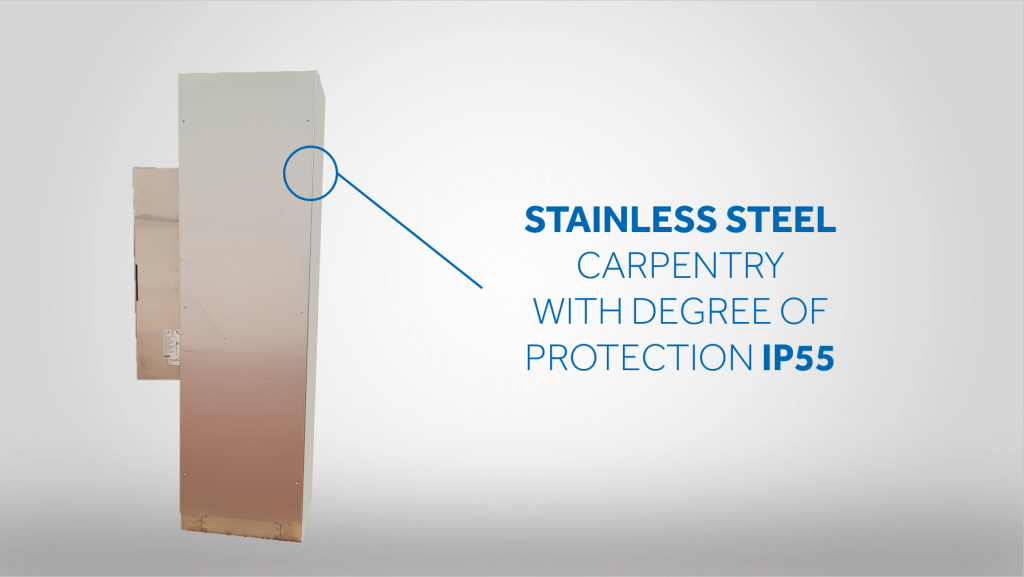 The B50 has been equipped with an anti-condensation resistance conditioner activated by a hygrostat, designed to guarantee a controlled temperature and absence of humidity.
As for the interior, this sees a degree of protection IP 20 Open Doors, and the installation of the Cloud Control System, equipped with IoT technology, for remote monitoring of the PFC equipment to check its safety and effectiveness at any time and in any condition.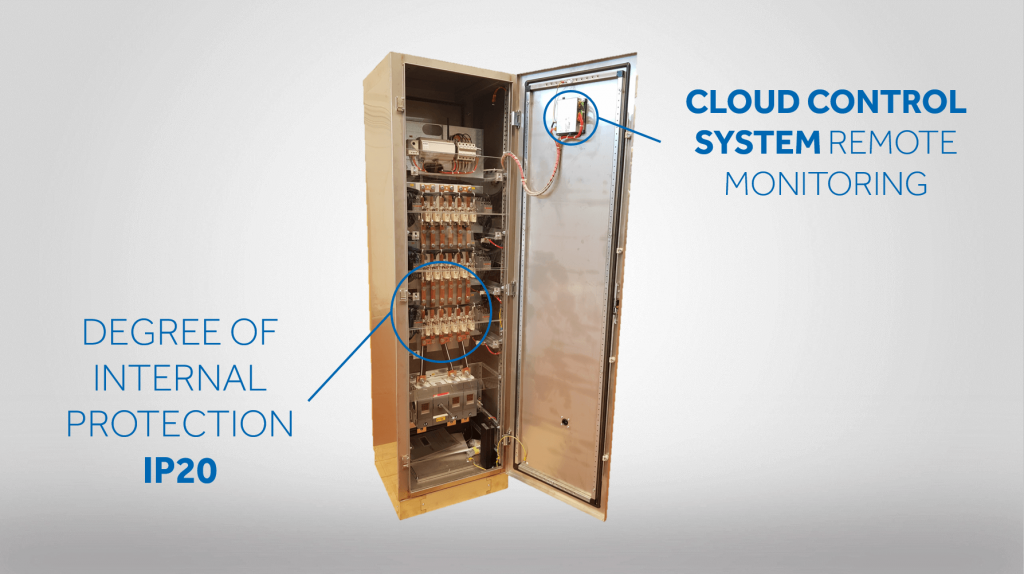 COMAR provides every day the expertise of its product development team, to adapt the best solutions to the needs of each customer.
For any request for quote, you can write to us at export@comarcond.com or by calling +39 051 733383!